WINTERCLASH 2018
Ce blog n'existe pas en français. Vous trouvez ci-dessous la version anglaise de ce blog.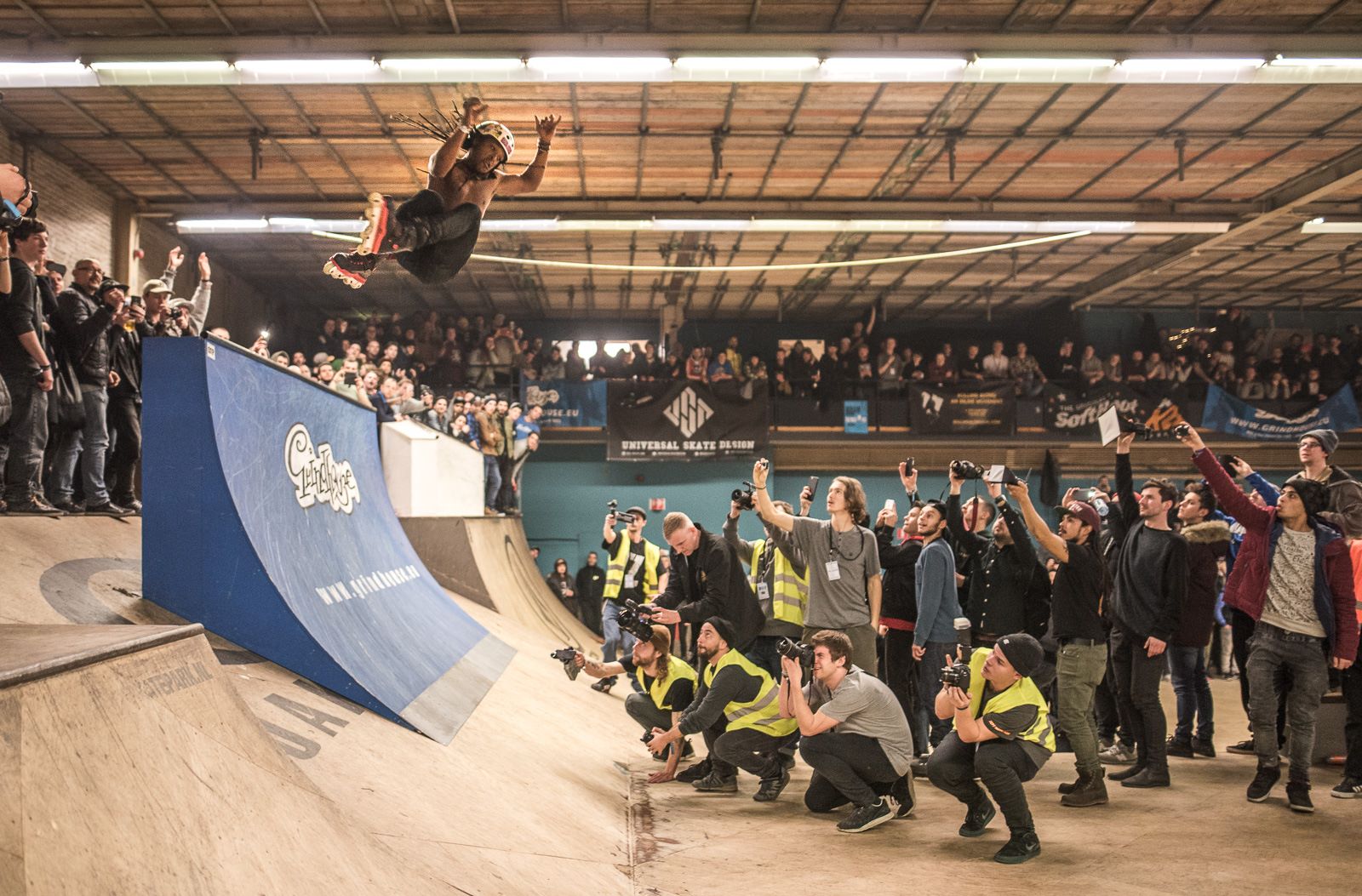 GET YOUR SKATES GLOVES ON, WINTERCLASH IS COMING!
From thursday 15th – till saturday 17th february, one of the biggest aggressive inlineskate contest (if not the biggest) will find place at Area 51 Skatepark in Eindhoven.
The first ever winterclash competition took place in 2005 in Aurich/Germany and was created by Johannes Jacobi, who we can now name 'the winterclash legend'.

Riders from 45 different countries will come over to Netherlands to be a part of Winterclash 18.
Last year winners: Antony Pottier (PRO), Mery Muñoz (GIRL), Dominic Bruce (AMATEUR), Martin Danning (JUNIOR).
Next to a really sick competition with the most creative tricks you can (or can't) imagine, there will be a 'Flight School' – Winterclash training camp, where Pro skaters Montre, Quinny and Nils will teach the know how of competition skating. Also, there will be a Tradeshow, Hang Losers Super Bowl, Movie Show, Loco Skates Rail Jam, Presentations, USD Best Trick Award,… and the Afterclash (party).
Address: Klokgebouw 51 – 5617 AB / Strijp-S – Eindhoven / Netherlands.
BELGIUM RIDERS:
Lennert Goormans
Benjeaa Mehdi
Francis Ali
Valentin Hamers
Sander Van Haute
PRO RIDERS:
Alex Burston (UK)
Arlo Eisenberg (US)
Bobi Spassov (Israel)
Chris Haffey (US)
David Sizemore (US)
Dominic Bruce (UK)
Eugen Enin (Germany)
Jo Zenk (Germany)
Jon Julio (US)
Julien Cudot (FR)
Michel Prado (Brazil)
Montre Livingston (US)
Nils Jansons (Latvia)
Scott Quinn (UK)
Soichiro Kanashima (Japan)
… and many more.
WEDNESDAY / 14th February 2018
All day: Pre Clash '18 Skateland Rotterdam
THURSDAY / 15th February 2018
FRIDAY / 16th February 2018
SATURDAY / 17th February 2018
11:00 a.m. Doors + Tradeshow open
12:00 p.m. Panel #3 – Status quo of female blading
02:00 p.m. Junior Finals
02:30 p.m. Girl Finals
03:30 p.m. Amateur Finals
05:00 p.m. Tradeshow closing
05:00 p.m. Pro Qualifications
07:00 p.m. Pro Finals
11:00 p.m. Skatepark closing
11:30 p.m. Official Afterclash 2018
… we are looking forward to see you at Sliding Tiger when you broke your skates at the clash! ;)