Store & Contact
Product Range
We constantly adapt our webshop and continue to add articles to our product range. If you however want a skate or an accessory that you can't find on our webshop, please feel free to contact us by mail, phone or text message. Usually we get the desired item within two days.
Do you wish a custom inline skate with components from various brands? E.g. a Swell inline skate with MPC wheels? Send us a mail and we will make you an offer.
Store
Opening Hours
Monday: CLOSED
Tuesday: 11am-6pm
Wednesday: 11am-6pm
Thursday: CLOSED
Friday: 11am-6pm
Saturday: 10am-6pm
Sunday and holidays: CLOSED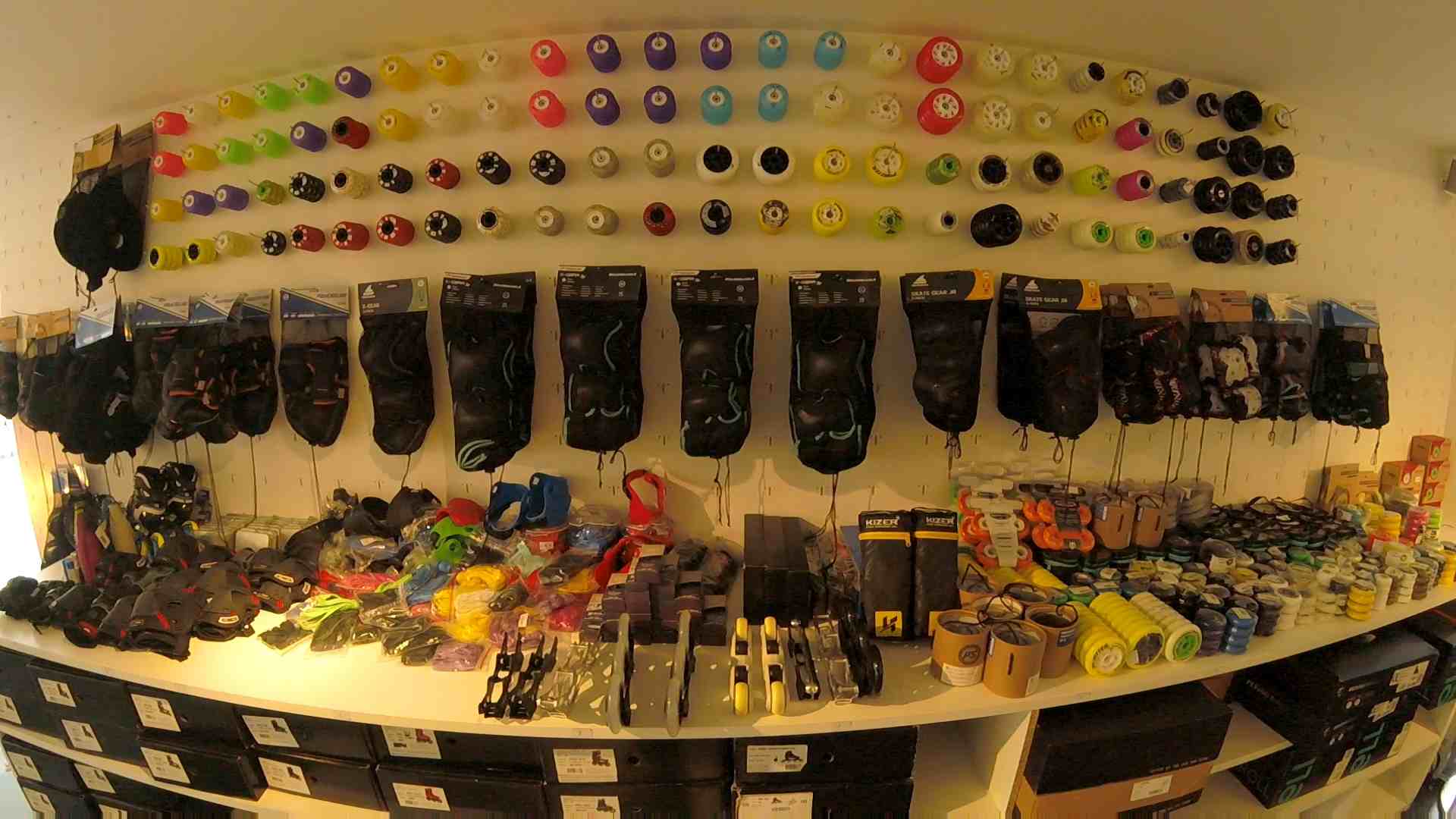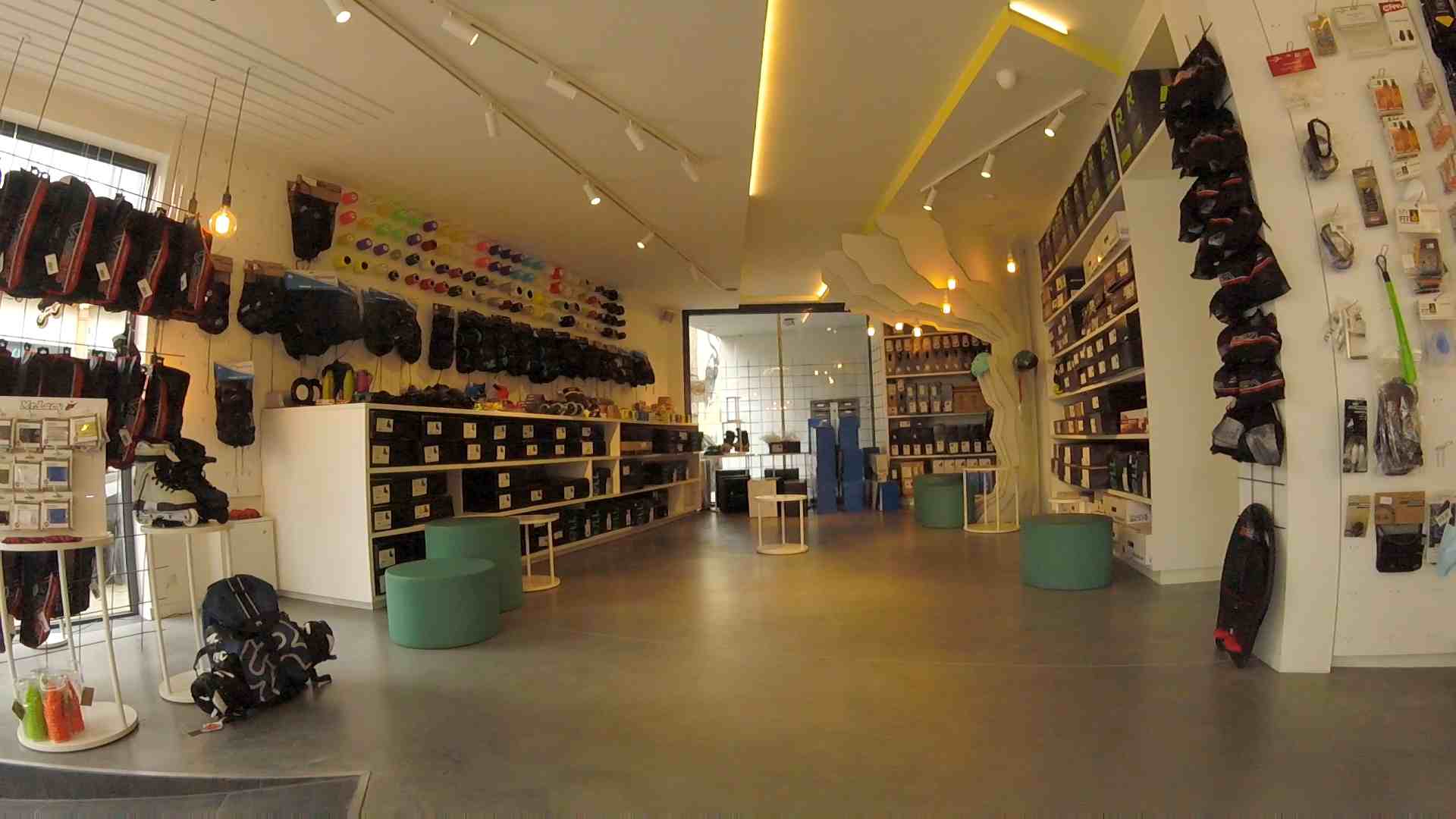 Store Location
The store Sliding Tiger is located at Dampoortstraat 70, 9000 Ghent, Belgium.
The Sliding Tiger store is easily accessible by public transport, as it is located 200 m from the Gent-Dampoort train station.
The Sliding Tiger store is also easily accessible by car. There is sufficient parking space in the street of the shop.
Sliding Tiger is located close to the historic centre of Ghent
The historic centre of Ghent is a 5-minute walk from our shop (or a 10-minute stroll at most).
If you want to combine your shopping visit with a trip to Ghent, it is even more convenient if you park at the parking lot of the Gent-Dampoort train station. The car park is 200 m from the shop, and the shop and car park are within walking distance from the historic centre.
You can leave your purchases in the shop for a while while you visit Ghent, but if you're coming by car, we recommend bringing everything to the car first and only then make your way to the historical centre. It can be fun there and if it risks running out past our closing hours, you might have to hurry.
Accessibility during the works to Dampoort
Till the end of 2022 there will be road works at Dampoort, the traffic junction near Sliding Tiger. The impact is quite limited, but it is best to follow our advice below.
Maybe unnecessary to mention, but for the sake of completeness: the Sliding Tiger shop will remain the same, very easily accessible by public transport; there will be no inconvenience at all when walking the 200 metres between the train station and the shop.
The traffic disruption is not too bad. Count on a maximum of 5 minutes loss of time if you come to Ghent via the secondary roads from the north; if you come from far, that won't make a lot of difference, of course.
The parking in the street causes more inconvenience: due to the road works at Dampoort some bus stops have been moved temporarily to our street and they take up a lot of normal parking places. That is why it is better to park at the parking lot of the Gent-Dampoort train station. We recommend this even in normal times and certainly during the road works.
Who are we?
Alex: "I have been inline skating since I was a toddler. In Antwerp, you can find me everywhere in the most suitable spots for inline skate slalom. I often go freeriding in Antwerp and I also skate long distances (e.g. from the Sliding Tiger inline skate shop in Ghent to Antwerp). I've been considering starting with aggressive skating for years, but everyone around me keeps telling me "You're doing crazy enough if all your wheels stay in contact with the ground, so just leave it." 😏 We'll see. 😁 "
Yason: "I love making the city my playground with the inline skates. Going on sidewalks and finding little jumps and obstacles on the road. Having fun while going to places. Come to our shop and find out how we can make help you enjoy your inline skating passion! See you soon."
Koen: "Inlineskating is my hobby that got somewhat out of hand. In 2016 I was (and still am) a software engineer. (A Bit Of Future BV is my company that creates tailor-made software.) At that time, I thought that my wife's shoe store should have a corner for inline skates, because I'm a freerider and there were no inline skate stores in Belgium (let alone freeride inlineskate stores). Meanwhile, that corner has become the entire shop. 🙂
I still do freeriding and I've embraced all the other inline skate disciplines as well. "
Contact
Modus operandi
Secured SSL Website
The website is secured with SSL. In the address bar of your browser you will always see the security icon (the padlock) in the top left corner. This means that all website communication is encrypted, including passwords and payment details.
Payment Platform
Mollie
is our payment platform. Through this payment platform you can pay your purchase with (among others) Apple Pay, MasterCard, Visa, American Express, iDEAL, SOFORT banking.
---
The product has been added to your cart.
There are no products left.
The product has been added to your wishlist.
The desired quantity of this product is at this moment available. No email will be sent.
No user has been linked yet to this wishlist. For this functionality, please log in, then an email address is linked to this wishlist. If you don't have a login yet, please register. Only an email address is necessary to register/log in. Only at the checkout an address is required!