FR1 310 – A Sliding Tiger Review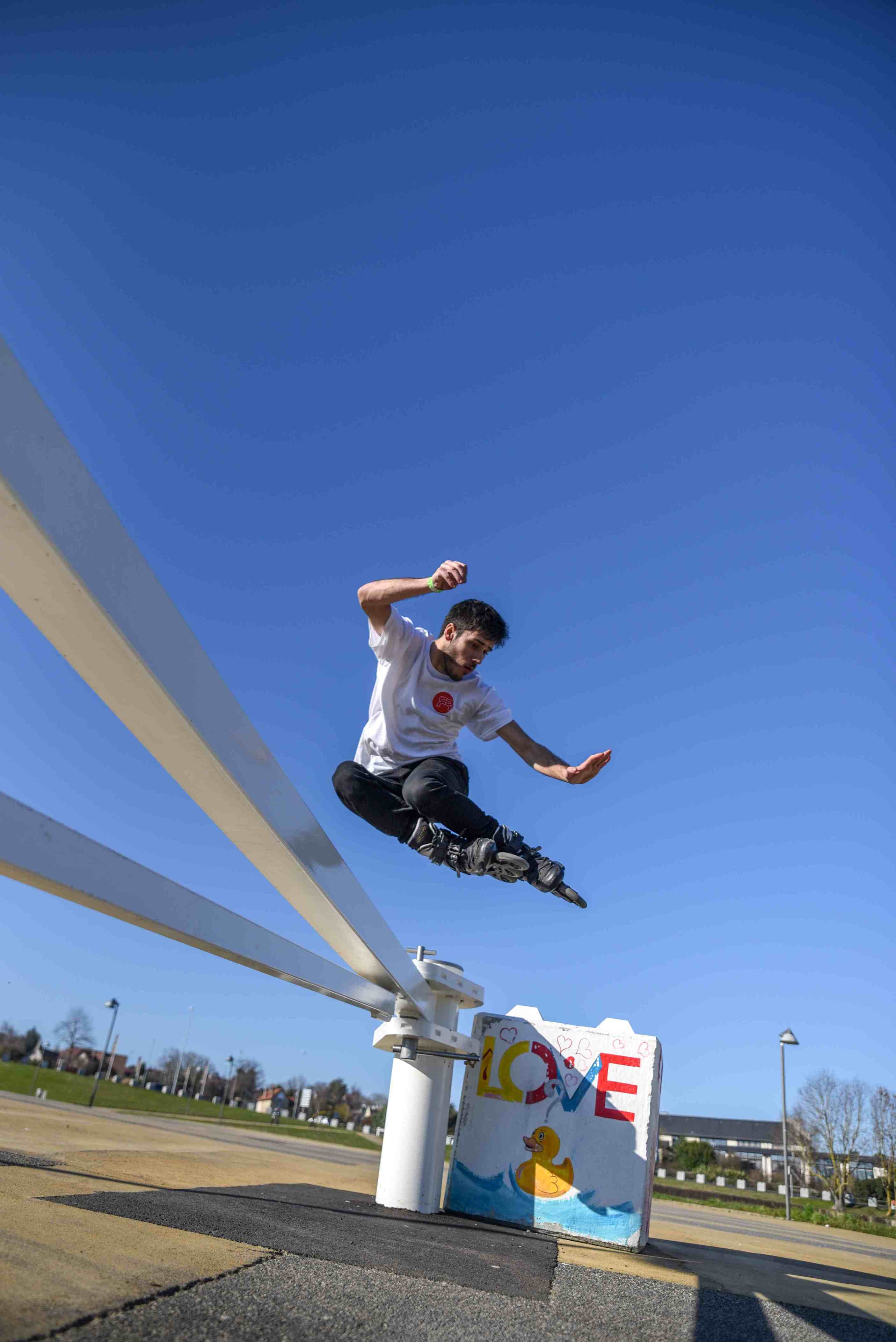 The FRX to FR1 range of models has been one of the best sold ones over the season of 2020. They are a fantastic range that fit almost anyone's feet. The FRX 80 and FRX 310 are the base models of the FR line and for they offer great value for those starting to inline skate but also people looking for a new pair. The FR3 80 and 310 are an upgrade of the FRX with the most noticeable upgrade features being the ratchet buckle on the ankle instead of the Velcro and a 7-hole mounting system on the boot for adjusting the frame position. The FR2 80 and 310 is the next upgrade in the line with the most noticeable upgrade features being in the finish of the skate and the wheel and frame quality. With the FR1 80, 310 and 325 we are approaching the top of the freeride line of FR, the best finish quality. The top model of the freeride/urban line of FR is the FR1 Intuition; the most remarkable upgrade feature is the Intuition liner, which is often considered to be the best on the market. (The liner is sold separately too, but in a somewhat other colour: the Intuition Liner V2.)
One of the great features of the FR skates is their customisability. Each little part of the skate can be replaced separately and usually in different colours. That means that if something breaks it is easily replaceable without having to throw any big part of the skate away. In the FR1 the cuff bolts come with a 4-way system which allows the cuff to be adjusted to personal taste symmetrically on both sides or asymmetrically. The cuff bolt allows the cuff to move up, down, to the front and to the back in order to provide more or less support. Another great customisation feature is the 7-hole frame mounting system on the bottom of the boot. This allows for the frame position to be adjusted to the inside or outside. Again this can be done symmetrically or in an x-fashion.
Fit wise the FR skates are great. They have a tight fit in the beginning but after a few sessions they break in nicely and feel very comfortable. Buying new FR skates which do not fit at least a big tightly in the beginning is not recommended. The liner is comfortable and has holes for lacing all the way to the top. The closing system with the ratchet buckle and the top buckle as well as the lacing all the way to the top provides a lot of support.
Another nice feature is the simple system FR uses for its frames where each boot is compatible with all its frame sizes. That means you can buy the same FR1 but with an 80, 110 or 125mm frame. They have recently also been bringing out new frames for 84 and 90mm wheels. The FR Ice blades also fit under the FR boot turning your favourite inline skate to an ice skate.
On switching from always having four 'small' wheels to a three 'big' wheels skate.
The FR1 310 was my first tri-skate. It didn't get any getting used to to switch to three 'bigger' wheels. I immediately went for a long (40km) tour with no problem. I really enjoy the tri-skate setup and I recommend it to all inline skaters who have always inline skates on four wheels. There are some pros and cons however. For beginners starting with a three big wheel setup it is probably going to be a bit harder to balance. However if you mostly want to do big tours which don't involve a lot of stopping and accelerating three big wheels is the way to go. You can go a lot faster and cover distances much easier. There are some reasons though to still choose a four wheel set up. If you mostly skate in the city and you like doing some tricks and jumps the four wheel setup will allow you to do a lot more. If you like doing big tours definitely consider getting 'bigger' wheels. Whatever you choose, you can always put a different wheel set up on your FR boots later on without having to buy a whole new skate.