Skate Ban in Antwerp ?!?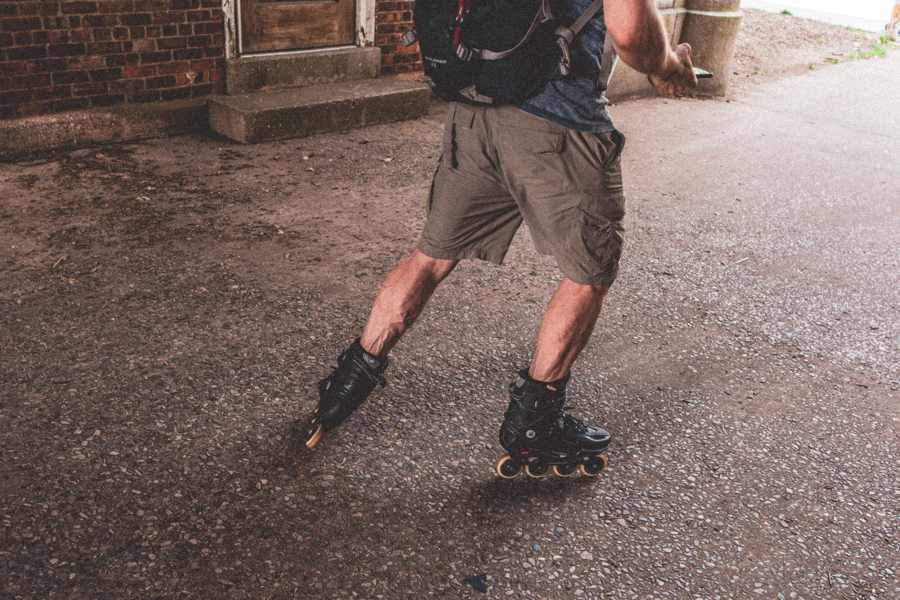 The Skate ban, it's happening in Antwerp, but if it passes it won't just be Antwerp anymore.
Antwerps recent decision to ban all forms of skating from its riverside promenade is a real issue and here's why.
A couple of years ago, the city started rebuilding itself, as you might have read in our last blog post. At some point it put up a campaign promoting the construcion of one of the biggest skate parks in all of Belgium, which was to be located south of where the ban is put in place. Obviously we now know that there wasn't enough money to build the skate park and the big parking lot on Vlaamse Kaai, so the skate park was cancelled and the parking is under construction. Antwerp has been struggling for longer with skaters having no other place to go than the streets of Antwerp or the Theather Square. I know, in the eyes of non-skaters that might seem untrue, because there are 2 decent skate parks (in Stadspark and at Park Spoor Noord). But what most people don't understand is that the bowl in PSN is so big, that basically all the beginners and kids are forced to go to Stadspark or Theater Square. Stadparks skate park is nowhere near what it should be to host all these different levels and disciplines. By cancelling the new skate park, you kind of force this growing community to the streets. And let's be honest, the slogan was: "The Promenade belongs to everyone".
I get that some people might have complaints about skating from time to time, specially if their grinds ruïn the public benches or trashcans (let me be clear, I'm a slalom skater and I rarely take my feet of the floor). But just banning all forms of skating just shows a lack of understanding for the issue at hand... Skaters haven't got enough space to skate, I know it seems strange because it's an outdoor sport, but if you don't want the skaters to take it to the public streets, you should foresee a place for them to go skating.
I'm in plenty of (Inline) Skate groups in and around Antwerp and many of the inline skaters felt that we're just being lumped in with the skateboarders. For the people who do not know the main differences (noise wise): Wheelsurface and Wheel hardness. The reason skateboards are so loud is because their flat wheels touch the road at more points than the thin inline wheels. Plus the difference in hardness: Skateboards wheels have a hardness around or above 90A, whereas most inline skaters will be around 85A (for perspective; your skin is roughly 8A-9A. This means that inline wheels will be compessed by the road, much more so than skateboard wheels, making them much more quiet. As the ban's main reason seems to be noise complaints, I don't see how inline skaters should be banned. My last interaction with the police when I was on wheels was at Theater Square:
We were basically practicing some slalom late at night, say 23:15 or so, when the police arrive. Their headlights light up our line of cones even more, but the car just stands there. At some point, a friend of mine was wondering what was going on so he rolls to the police car and I join him. The officer rolls down her window and just tells us immediately: "We were called for a noise complaint so at first we thought it must've been the skaters, but you guys are really quiet and above all, it's quite nice to watch." They stuck around for a couple more minutes watching my girlfriend try to do the crazy and then just left, waving us goodbye.
I'm not gonna say you will never hear me make noise late at night, but it will not be consistent skating noise, like for example a skateboard. I understand that there are aggressive inline skaters who make noise too, but we rarely see them in Antwerp (and if so, probably in the huge bowl at PSN). I just think it's sad for a city to so clearly choose the side of the wealthy complainers that live on the riverside, instead of trying to understand why people skate where they skate and finding a more sustainable solution than simply telling skaters: "the Promenade belongs to everyone, except skaters".
If you think this is just Antwerps problem, it really isn't. If Antwerp signs in the new law at the end of the month, it will give every other municipality in Belgium the power to do the same. Hopefully other cities will not take the very shortsighted decision to simply ban skaters.
Alex